Philosophy
A tribute to original Mehari
In May 1968, Citroën launched the Méhari, which was going to revolutionize our relationship with the car and become an icon embodying a genuine lifestyle.
The 2CV MEHARI CLUB CASSIS is the reference for all 2CV and Méhari lovers, and wanted to pay tribute to the brand through a vehicle combining tradition, elegance and modern design: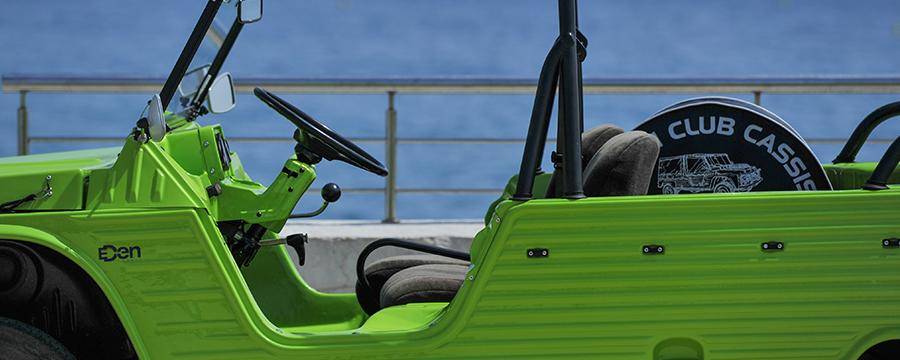 Tradition because it's not a question of reinventing the timeless line and the unique feel of driving a "traditional" Méhari: all modern reinterpretations have never been able to equal the legend;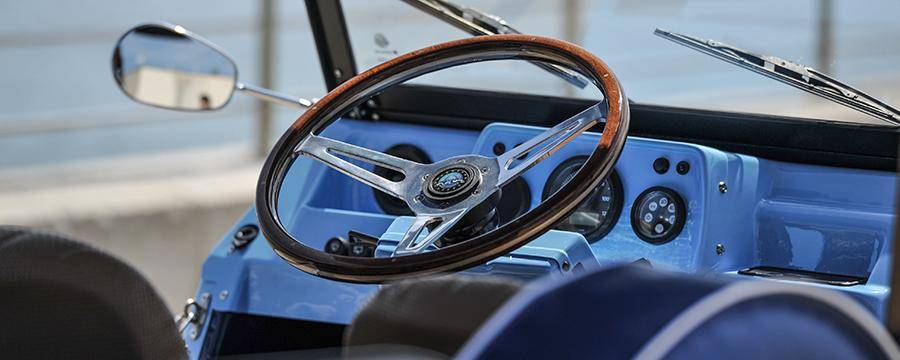 Elegance because the Méhari represents a certain vision of the car done French-style, even though it was originally more of a utility vehicle;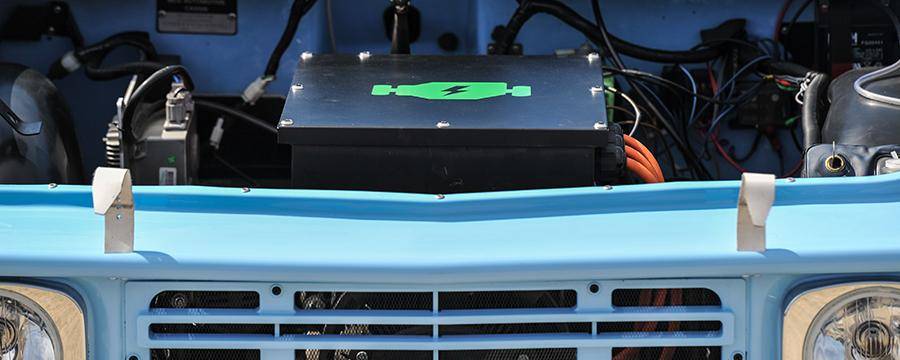 Modern design because it was necessary look back in time and project the Méhari forward into the twenty-first century.
In addition, the growing difficulty of finding the needed resources for restoring a Méhari might well have eventually meant that we'd see fewer and fewer of them on the road. So it was urgent to come up with a concept that would continue to fuel and perpetuate the legend by bringing the Méhari experience within reach of a wider and rejuvenated user base. Apart from incorporating the technical know-how of the 2CV MEHARI CLUB CASSIS, the EDEN caters to today's demand for sustainable mobility through an electric motorization, while celebrating the spirit of the original Méhari and its unique 100%-pleasure driving experience.