Delivery of the first EDEN on July 18!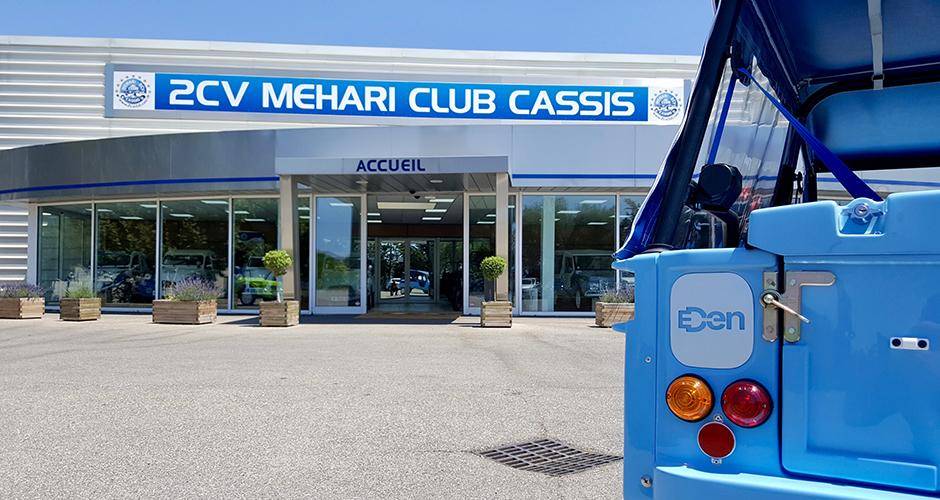 The year 2017 proves to be a year of inaugural dates for the EDEN Méhari. Its sales launch is followed by the first deliveries.
On July 18, the keys of the first EDEN Méhari are handed over to its lucky owner at Belle-Ile-en-Mer. What could be better than a perfectly-silent, totally non-polluting and fully-convertible car for enjoying the famous landscapes and beaches of this pearl in the Gulf of Morbihan?
This EDEN Méhari is one of the limited edition of 10 collector's models on sale at the Salon Rétromobile, with comprehensive and customizable equipment and accessories. The owner chose a special electric blue shade of bodywork for this EDEN, with white and blue-striped top and tarps, with navy blue doors.
Obviously, this first delivery is only the beginning of a long series. In the coming days and weeks, several other EDEN Méharis are to join it on the road, injecting new youth into the legendary Méhari model having originally seen the light of day nearly fifty years ago!